Gentlemen First Barbershop
Cut It. Trim It. Shave It. Love It...We're VOTED BEST for a reason!
Great Cut. Cool Shop. Geared for Guys
Sit Back, Relax and Get The Best Haircut of your Life!
Unwind and take a little off your busy day.
Est. 1997 The original cool barbershop!
Gentlemen First Barbershop: When you give the best haircut in town, you don't need a gimmick. 313.565.8300 / 949 s. military dearborn, mi / Tues.-Fri. 9-6 & Sat. 9-3
Gentlemen First Barbershop was established in 1997 to give guys a fresh to option in haircutting. Not a chain, not a retired barber, not a pricey uni-sex salon, Gentlemen First brought life back into an American institution. The idea was simple: Give guys the best haircut, shave or product in an upbeat environment. Its this commitment to excellence has won Gentlemen First the title of BEST BARBERSHOP IN DETROIT time and time again in The Detroit News, The Detroit Free Press and The Metro Times. Stop in and see why. No gimmick. No sleaze. Simple, comfortable, excellent. Gentlemen First is LOCATED at: 949 S. Military Dearborn, MI / CALL FOR APPT: 313. 565.8300
Read More
Incredible Haircuts!
Gentlemen First prides itself in giving the very best haircuts around. Period. The haircut is the core of our business and we work hard to be noticeably better...we work hard at being the best!
Relaxing Hot Lather Shaves!
As we are a licensed barbershop, something much of our competition are NOT, you can sit back and enjoy a relaxing, precision hot lather shave. There really is nothing like it!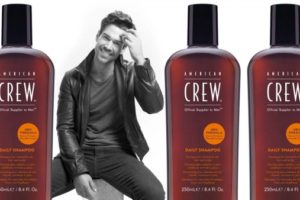 Top-Shelf Product!
Gentlemen First prides itself on searching out, and stocking only the best in mens hair care products. We also work hard to find product that represents value...it doesnt have to be expensive to be great.
Price are great and service is great!
David Donigian
This was my first time at Gentlemen First, and I must say I was more than happy with my experience! I had Michele. She was extremely cool and nice, but most importantly she gave me a perfect cut. This place will become my regular place!
Thomas Handschumacher
Just stopped in on my way from shopping. Great place, with friendly staff. This is a throwback to a better time. Even got a neck shave with the straight razor. Haven't had one of those since I was in the Army. Thanks Crystal!
Loyd Hawkins
Testimonials
Our clients cant say enough about us...nor can their wives and girlfriends!